Sourcing
It's here, on the side of a road, that the future of these great trees takes shape. A few numbered logs are awaiting their fate.
Once examined by the expert, only a few specimens are selected for high-quality slicing and sawing. The other ones will obviously also be bought, but for other uses.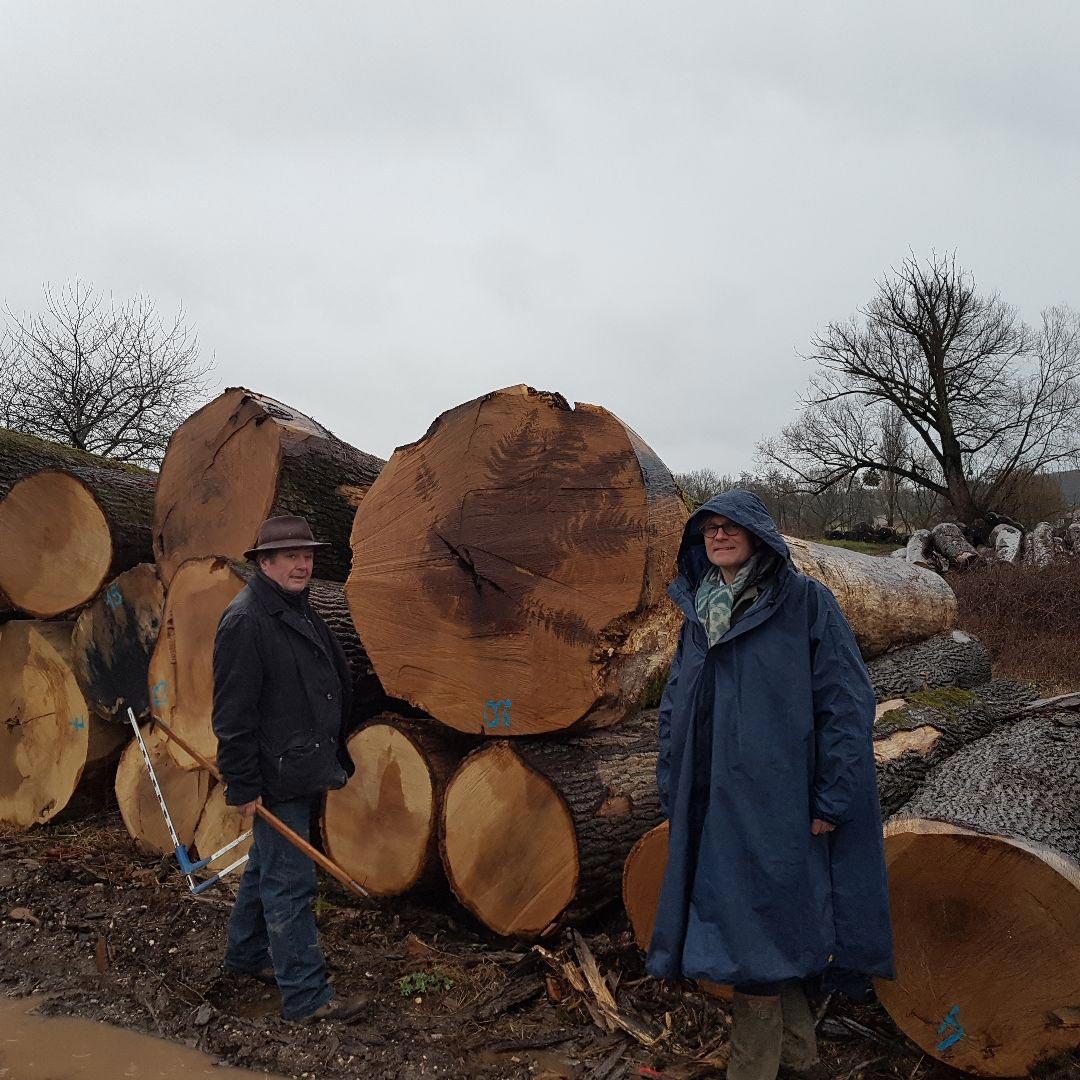 Slicing
A short time later, the chosen tree will reveal its secrets in the slicing workshop. The bark is removed, then the log is sawn into quarters and plunged into hot water for many hours.
When the wood has become tender, the slicer, a giant plane with a finely sharpened blade, cuts it up into fine sheets of veneer.
Finally comes drying time and pressing for the veneers. The sheets are counted, put into batches, measured, then labeled to ensure traceability. At each stage Cris Veneer is present to guarantee the quality of the sheets produced.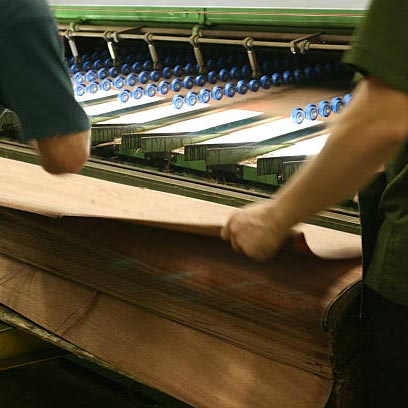 Quality control
When they arrive at the CrisVeneer depot, the sheets of veneer are sorted, estimated and photographed, before being protected and stocked out of the light. CrisVeneer thus has at its disposal a high-quality photographic inventory of the veneer wood destined for sale.
We also guarantee woods from responsible and sustainable PEFC and FSC sectors when these origins are requested by our customers.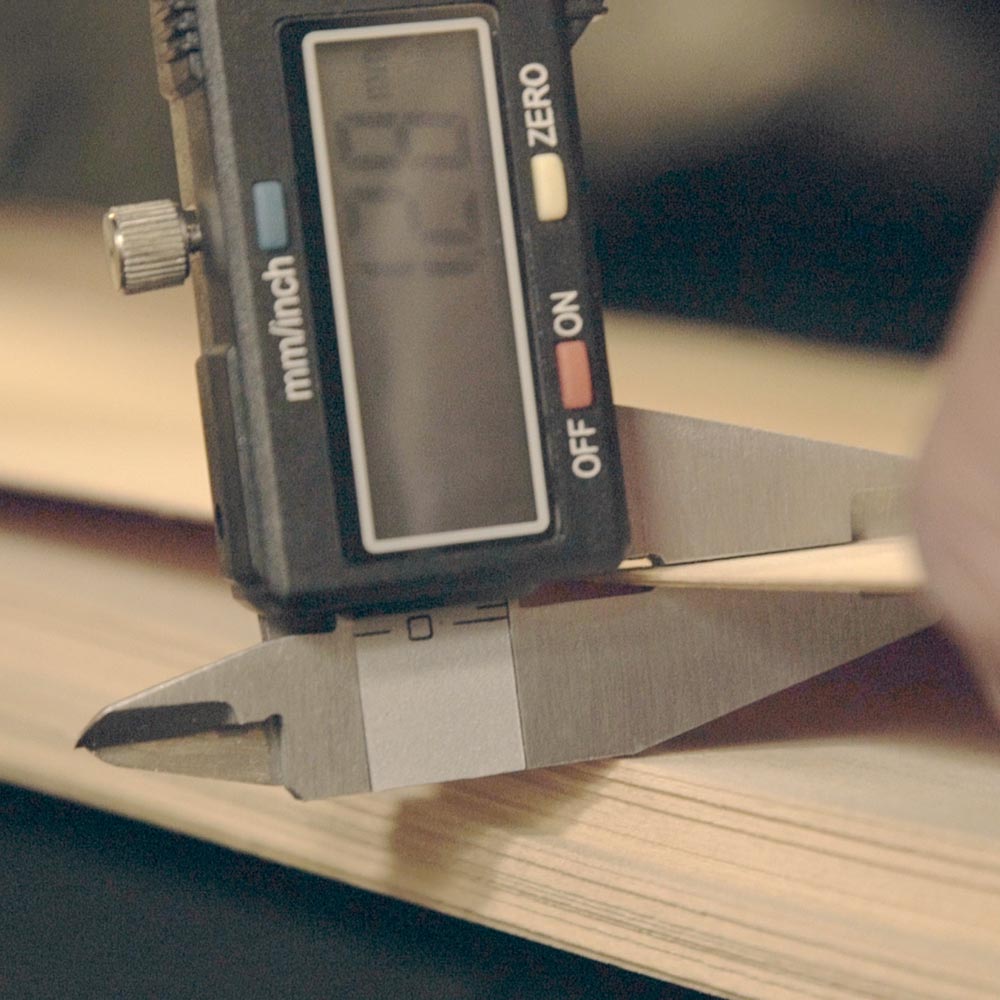 Customer service
Checking visit
Nothing can replace physical contact with the wood. Demanding customers are welcomed on our Estrablin site to validate the batches destined for them.
To prepare this visit, CrisVeneer sends to the customers who so wish a complete visual inventory of the batches destined for them. This photographic presentation enables the customers to judge the homogeneity of the sheets of veneer, the length, width and available surface as well as the singularities, desired or not, which make wood a living material.
Specifications
Whether it be a question of rare woods which have been in stock for several years, fine woods destined for the luxury goods sector with its extreme quality requirements or special orders sourced on the request of a customer seeking certain specifications, CrisVeneer is used to satisfying the most varied demands and supplies its customers the world over.