A range of solid woods brushed to enhance their grain and heated in ovens to give them beautiful colours and exceptional resistance to the ravages of time.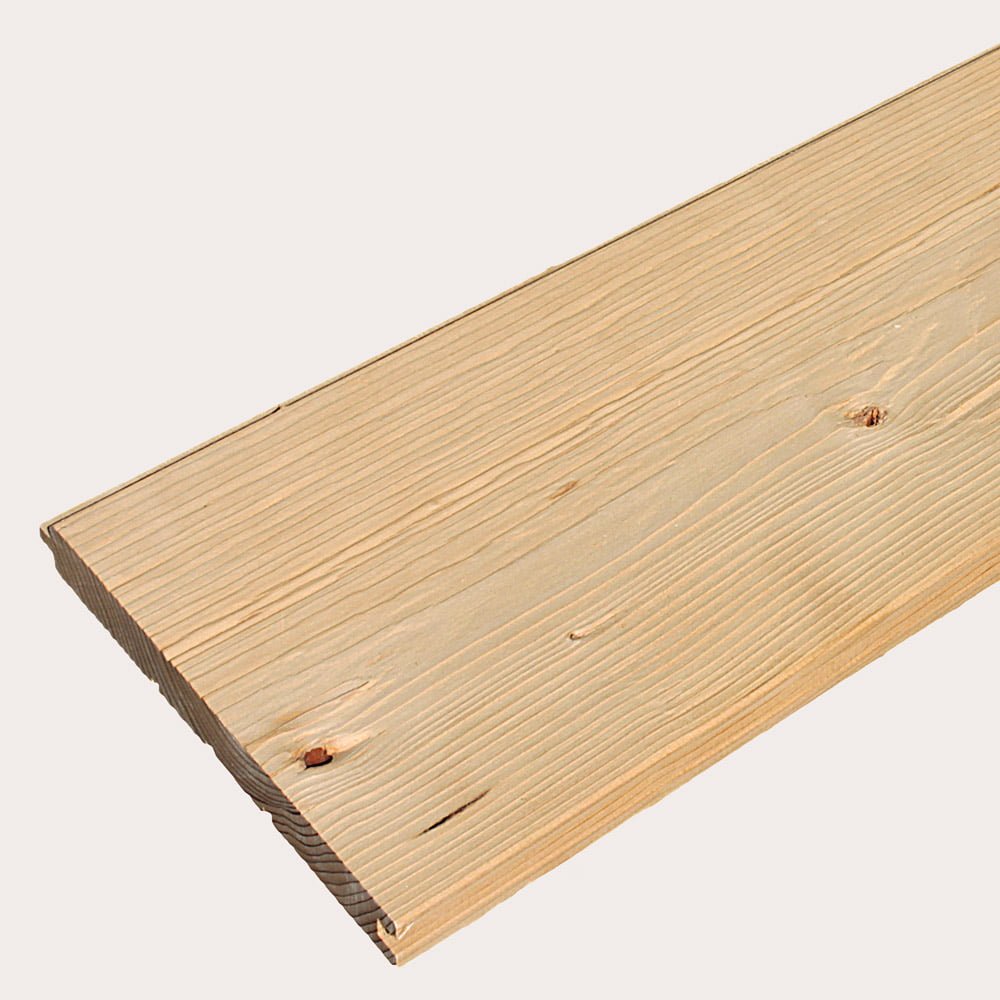 brushed spruce
heated clear
A Nordic wood par excellence, spruce is brushed to reveal its deep veins and then undergoes a short heat treatment to gain in strength while retaining its clear wood colour.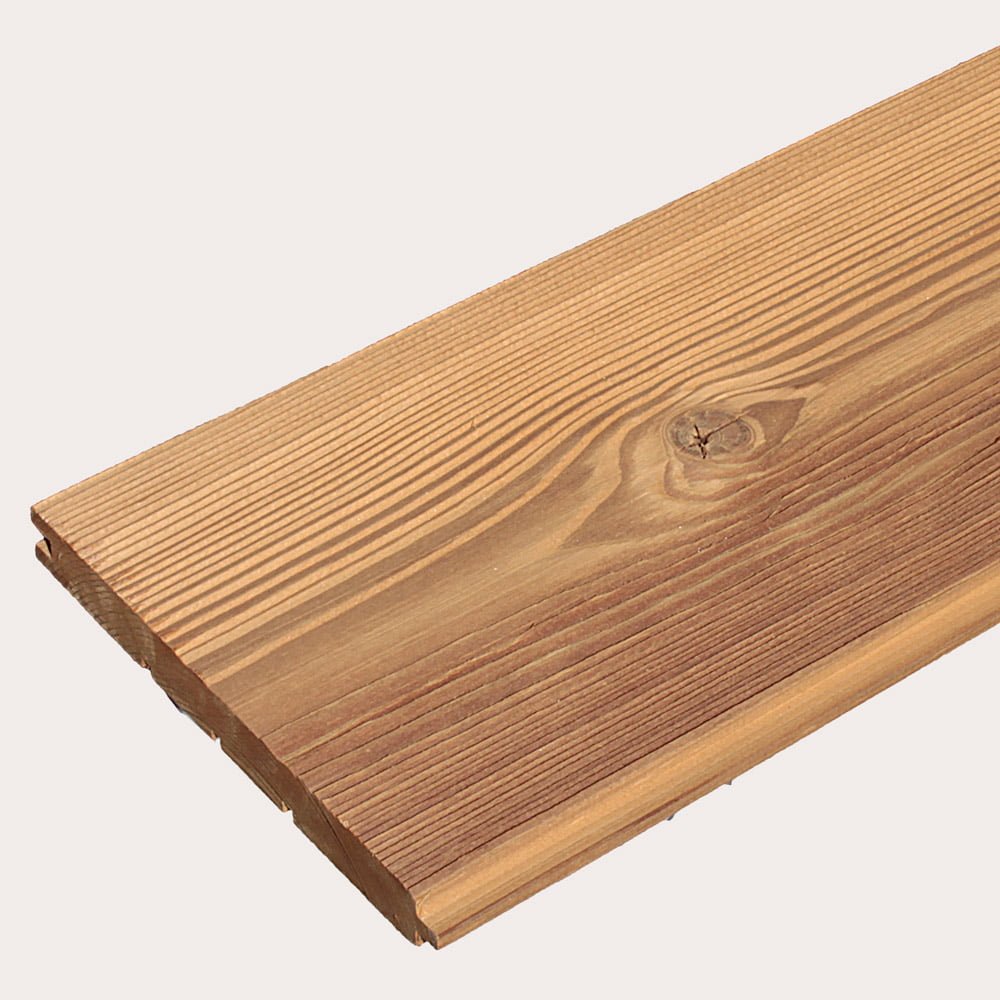 Deeply brushed spruce heated dark
A longer heat treatment gives the spruce the characteristic colour of darker woods while the deep brushing enhances its long, contrasting grain.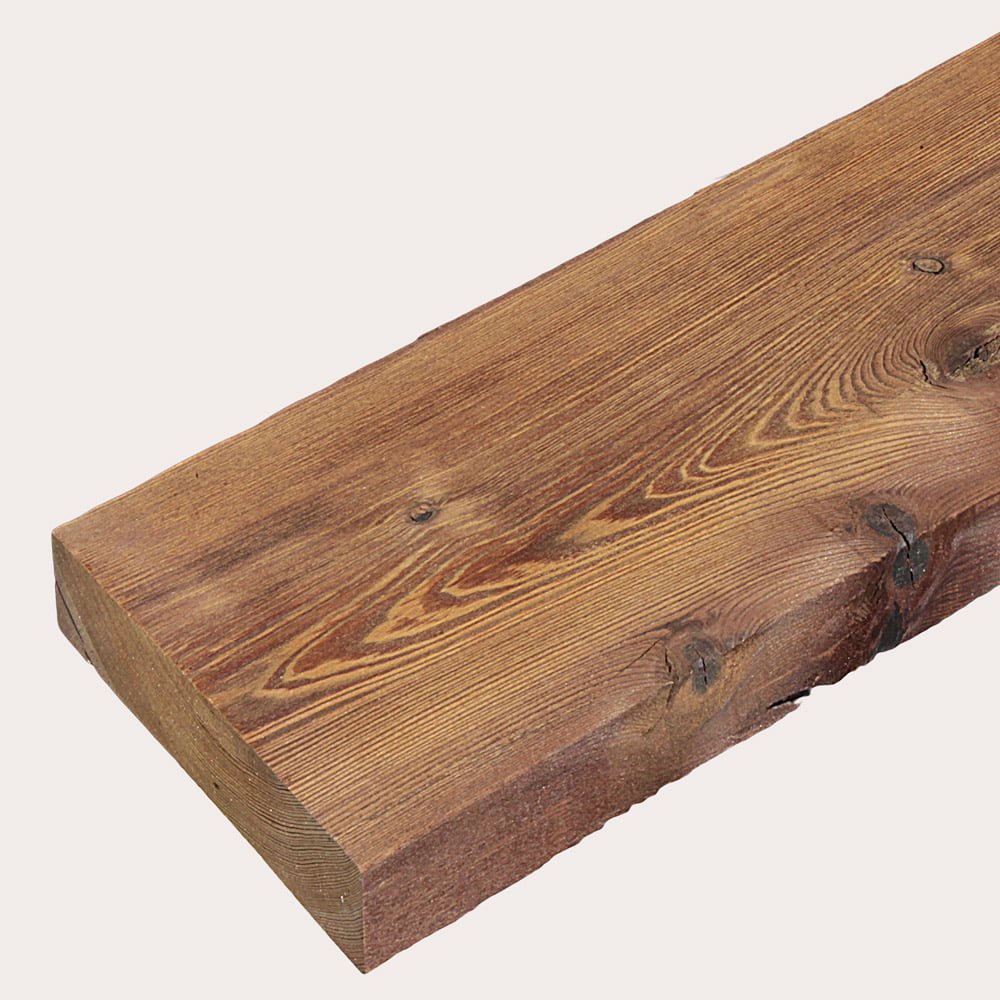 Brushed Larch
heated dark
The tight structure of the larch combined with a high temperature treatment in the oven reveals the unique character of the woods aged under the mountain sun.
Brushed larch
heated clear
Brushed thoroughly and then quickly treated at high temperature, the larch board gains in strength while keeping a magnificent shade of sand.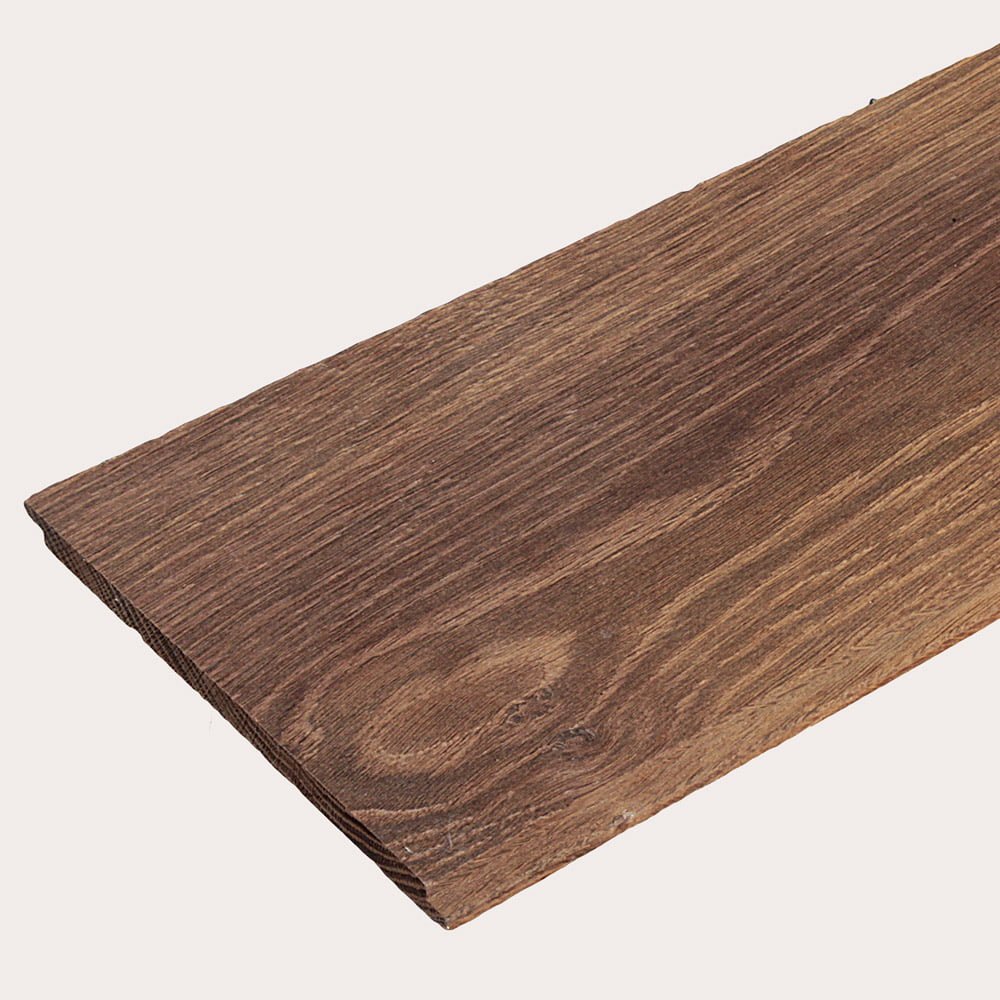 Brushed oak
heated medium dark
The oak board, brushed to bring out the veins and the mesh is made even more noble and resistant by the thermal processing. It offers a range of shades from beige to dark brown, depending on temperature and time of heating.
Natural thermal processing
Thermal modification of wood is a natural treatment that offers an alternative to autoclave treatments or exotic woods. Using special ovens, of French construction, the wood is heated to a high temperature, without any addition of chemicals. The process is totally ecological.
The wood is heated to temperatures ranging from 160° to 220° during a cycle ranging from 24 to 72 hours depending on the species and sections.
The process causes the crystallization of cellulose by melting and evaporation of water and resins, without destroying the lignin or the wood's excretory channels.
From floor to ceiling, many applications
Heat-treated wood can be used for exterior and interior cladding, ceilings and false beams, carpentry, furniture, terraces, parquet and gratings, planters…
Technical and aesthetic advantages
Highly environmental process
High level of resistance to insects and fungi
Dimensional stability, hardness and compressive strength
Good mechanical properties
Code transformation of the colour
Colour variations, but colour perceived as very uniform.
Minimum Class 3, allowing outdoor use
FCBA certification in progress (Centre Contrôle Technique du Bois).
instructions for use
To preserve the colour properly, it is essential to apply an anti-UV product or an oil on all sides. Wood without UV protection will look greyish but retain the qualities obtained by heat treatment. Thermally modified wood is reserved for non-structural uses.