Commitments
Cris Veneer has been a member of the certified PEFC and FSC<sup>®</sup> sectors for several years. They promote responsible and sustainable management of forest ressources. Our commitment has continued since 2018 with a CSR program, which is a source of general progress and improvement in the way the company functions.
CSR program
Cris Veneer began an CSR (Corporate Social Responsability) program in 2018 with the support of the entrepreneurs' union Udimec in order to identify areas of possible progress and define plans of action. This action, still in the diagnosis stage, will lead us to work on improving our practice in numerous fields. In this context, the priorities fixed for 2019 concern …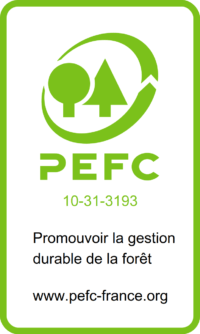 The PEFC Label
The PEFC is an international NGO whose ambition is to protect forests, guarantee respect for those who live in, work in or visit them, but also preserve forest ressources in order to answer the present and future needs of Man in terms of wood. The PEFC is today the world leader in forest certification with 50 member countries and over 303 million hectares of certified forest.
The guarantees which go with the PEFC label : transparency towards customers and consumers, continuous improvement by going beyond existing rules, ethics by having recourse to independent certification organisms, dialogue by involving all the actors concerned in the sustainable management of forests, respect for local characteristics, taking into account the environmental, social and economic aspects of each member country.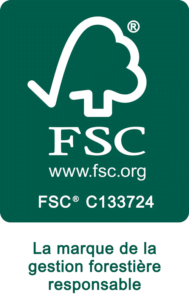 The FSC® Label
The FSC® is a non profit-making world-wide organization which enables companies and consumers better to choose the forest product they are buying.
The members of the FSC® are environmental and humanitarian organizations (Greenpeace, WWF, etc.), indigenous communities, forest owners, industrialists who transform and sell wood, large-scale distribution companies, researchers and technicians, certification organisms, citizens and whoever shares the goals of the organization.