Authentic, beautiful and robust
The recycled solid woods are authentic old woods entirely restored, calibrated and stabilized. Their high temperature heat processing, with no use of any additive, gives them a great solidity and contributes to reinforce their old wood aspect. After heat processing they are given a coating with a waxed wood effect.
Patinated by the years, they show knots, cracks, traces of sawing, natural deformations and variations in colour. They are decorated with metal inserts or rectangular wooden inlays (1 insert for about 2m2 of floor space).
The irregularity of the boards combined with their perfectly homogeneous finish gives them an inimitable and unique character. They are equipped with double groove and false tongue.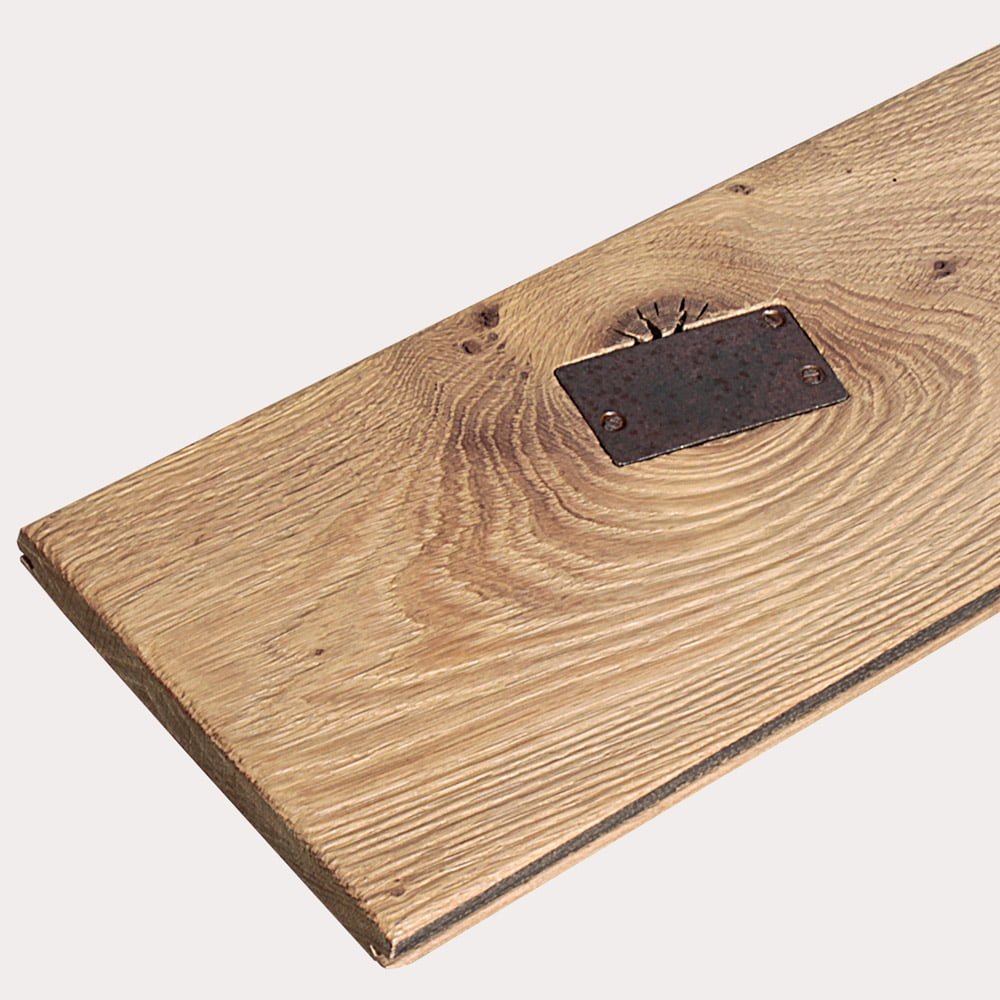 Old recycled oak
thermo clear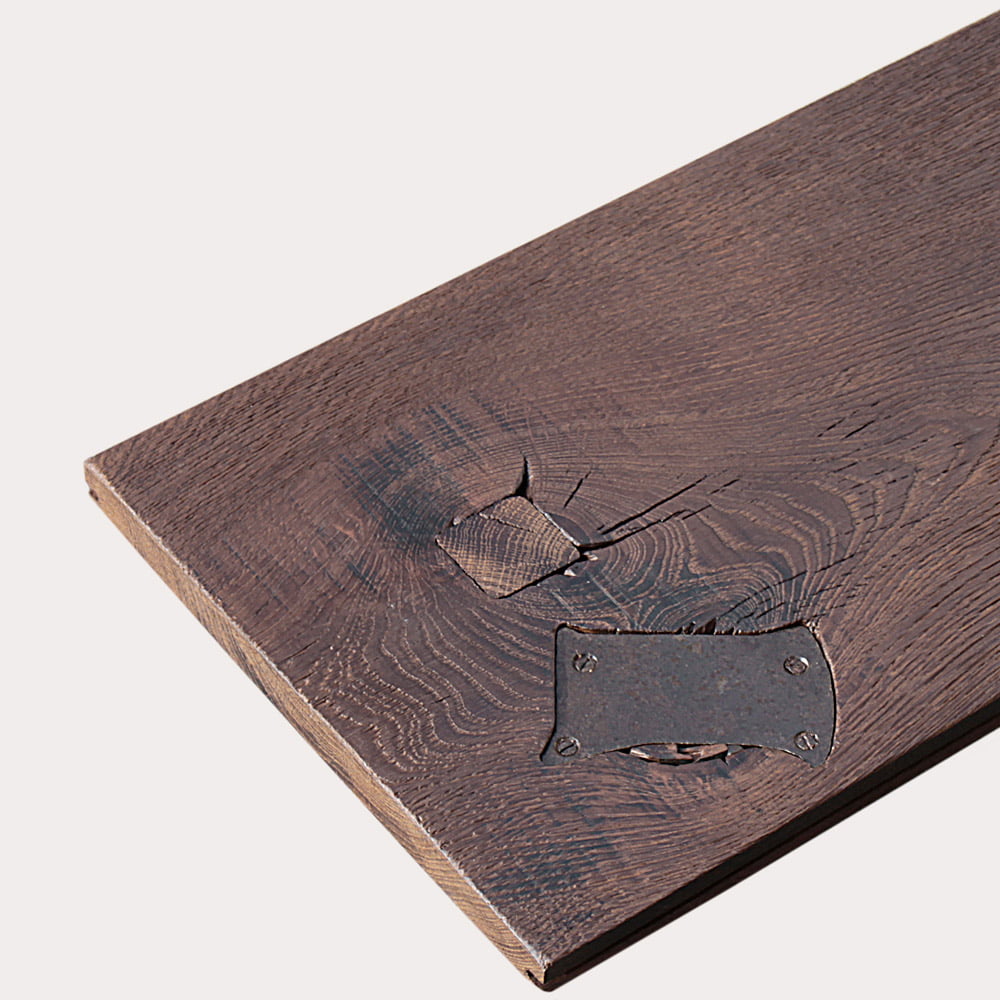 Old recycled oak
thermo brown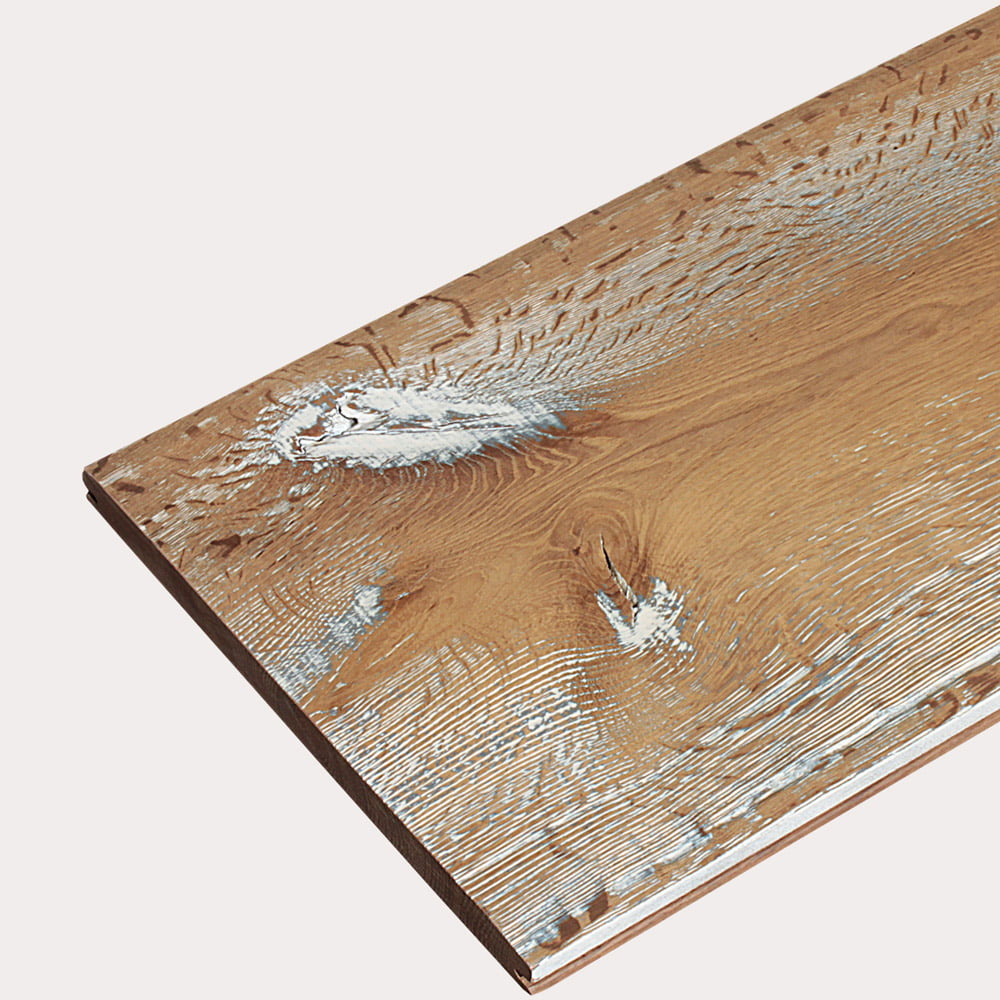 Old recycled oak
thermo white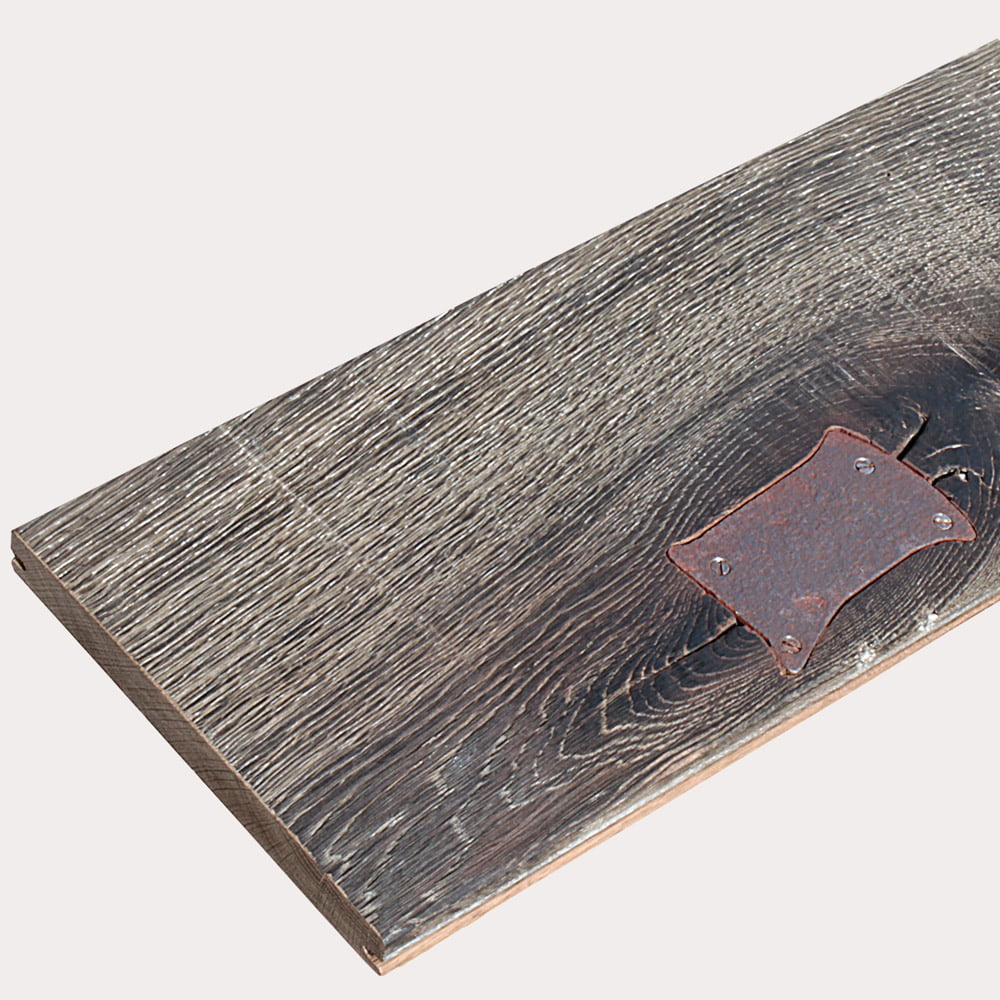 Old recycled oak
thermo grey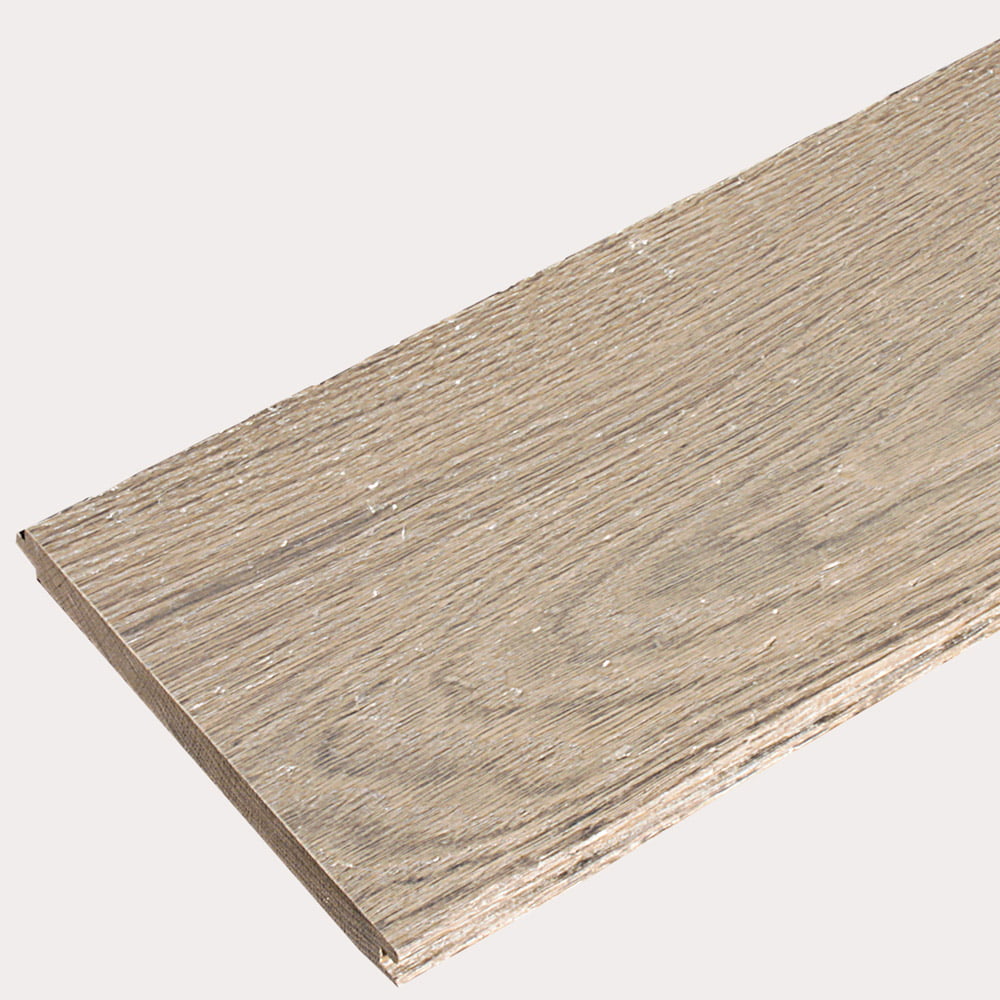 Old recycled oak
thermo blond
Environmentally friendly
A sustainable and environmentally friendly practice par excellence, the recycling of old wood is praised by Greepeace in its recent publications on the wood sector:
Reduce, reuse and recycle. Greenpeace recommends that individuals and companies reduce their wood consumption, reuse products as much as possible, and purchase products made from 100% recycled fibre and used wood when necessary. All products must be designed in a way that facilitates their recycling.
Natural heat treatment
Thermal modification of wood is a natural treatment that offers an alternative to autoclave treatments or exotic woods. Using special ovens, of French construction, the wood is heated to a high temperature, without any addition of chemicals. The process is totally ecological.
The wood is heated to temperatures ranging from 160° to 220° during a cycle ranging from 24 to 72 hours depending on the species and sections.
The process causes the crystallization of cellulose by melting and evaporation of water and resins, without destroying the lignin or the wood's excretory channels.
From floor to ceiling, many applications
Heat-treated wood can be used for exterior and interior cladding, ceilings and false beams, carpentry, furniture, terraces, parquet and gratings, planters…
Technical and aesthetic advantages
Highly environmental process
High level of resistance to insects and fungi
Dimensional stability, hardness and compressive strength
Good mechanical resistance
Modification of the colour of the wood in the mass
Colour variations, but colour perceived as very uniform.
Minimum class 3, allowing outdoor use
FCBA certification in progress (Centre Contrôle Technique du Bois).
Implementation advice
To preserve the colour properly, it is essential to apply an anti-UV product or an oil on all sides. Wood without UV protection will look greyish but retain the qualities obtained by heat treatment. Thermally modified wood is reserved for non-structural uses.